FIRE & LIFE-SAFETY
Fire Protection Design & Engineering, Fire & Life-safety Risk Assessment, Fire Protection Consulting Services and Fire Systems Installation Resources
SECURITY & SUVEILLANCE
Security Systems Design & Consultation, Home and Industrial Security Systems, Video Surveillance / CCTV Systems and Bio-metric Systems Resources
ENGINEERING SERVICES
Conventional to CAD Drawings Conversion, Site Surveys, Estimation, Industry Standard Project Specifications, Drafting, Printing and Plotting Resources
ABOUT US
Small facility or a huge industrial hazard…
we have perfect solutions…
With rapid transitions in public and private sectors, industrialization and economy escalations, risk factors too are increasing in the back-drop. We, at Lifetech, look beyond the causes that disrupt business continuity, life & property loss to design the best suitable protection level to ensure disasters and hazards are prevented before they pop up and challenge them with equal protection.
A few things we're great at
Lifetech is a team of experts in the field of fire & life-safety with more than a decade of hands-on experience in consultation, design, engineering and supervision of fire protection system installations. With international level professional certifications and excellent command over local and international codes & standards, the team ensures perfect Engineering for Life!
WET SPRINKLER SYSTEM
Wet systems are the simplest and most common type of sprinkler system installation. The system provides fixed fire protection using piping filled with pressurized water supplied from a dependable source at all times. Upon operation, the sprinklers distribute the water over a specific area of fire occurrence to control or extinguish the fire.
DRY/PRE-ACTION SYSTEM
The Dry Pipe Sprinkler System utilizes water as an extinguishing agent, while the system piping from the Dry Pipe Valve to the automatic fusible sprinklers is filled with pressurized air or nitrogen. Dry pipe systems should be installed only where heat is not adequate to prevent freezing of water in all parts of the system.
DELUGE SYSTEM
A Deluge System is a fixed fire protection system in which the pipe system is empty until the deluge valve operates to distribute pressurized water from open nozzles or sprinklers. The deluge valve is activated by fire detection system installed in the same area as the sprinklers. Most application is storage tanks surface cooling.
FOAM SYSTEM
A foam-water system is a special system of pipe connected to a source of foam concentrate and to a water supply. The system uses appropriate discharge devices to control and/or extinguish fires which require smothering and cooling agent. The piping system is connected to the water supply through a control valve for fire protection.
NOVEC-1230 SYSTEM
Novec 1230 fluid is a sustainable fire suppression clean agent that helps protect high value assets. It is a water-less fire suppressant designed to replace high GWP HFCs. Novec 1230 fluid stops the combustion process by absorbing heat. As part of an advanced fire suppression system, it quickly extinguishes the fire with no damage to room contents.
FM-200 SYSTEM
FM-200® is a clean, colorless, odorless and environmental-friendly fire suppression agent that is electrically non-conductive and safe to apply in normally occupied spaces. It extinguishes flames primarily through heat absorption, leaving no residue, thus minimizing downtime after a fire and making FM-200 systems accepted worldwide.
KITCHEN HOOD SYSTEM
The Kitchen Fire Suppression System is a proper solution to cooking appliance and ventilating hood and duct grease fires. Automatic or manual system activation releases a throttle discharge of potassium carbonate solution on the protected area in the form of fine droplets to suppress the fire and help prevent re-ignition.
CARBON-DIOXIDE SYSTEM
Carbon dioxide (CO2) is a colorless, odorless, and chemically inert gas that is both readily available and electrically non-conductive. It extinguishes fire primarily by lowering the level of oxygen that supports combustion in a protected area. Carbon dioxide may be stored in either high pressure spun steel cylinders or low pressure.
WATER MIST SYSTEM
A water mist system is a fire protection system which uses very fine water sprays (water mist). The small water droplets allow the water mist to control, suppress or extinguish fires by cooling both the flame and surrounding gases by evaporation displacing oxygen and attenuating radiant heat by the small droplets themselves.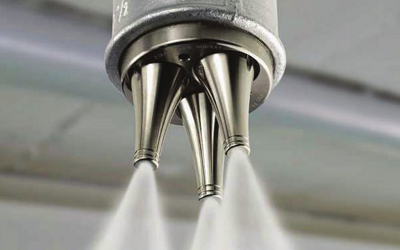 FIRE DETECTION SYSTEM
A fire alarm system has a number of devices working together to detect and warn people through visual and audio appliances when smoke, fire, carbon monoxide or other emergencies are present. These alarms may be activated automatically from smoke / heat detectors or via manual fire alarm activation devices
CC TV SYSTEM
CCTV (closed circuit television) is a monitoring system in which a premises is monitored for surveillance and security. CCTV relies on strategic placement of cameras, and observation of the camera's input on monitors placed somewhere. CCTV is finding increasing use in law-enforcement, for traffic and crime observation.
SECURITY SYSTEM
A security / burglar alarm is a system designed to detect intrusion into a building or other area. Security alarms are used in residential, commercial, industrial, and military properties for protection against burglary or property damage, vandalism as well as personal protection against intruders or trespassers.
Our Partners
Lifetech has partnered with local & international innovators for technology, solutions and systems integration. We provide international standard state-of-the-art firefighting and fire detection equipment that meet local and international standards, from our partner manufacturers and suppliers.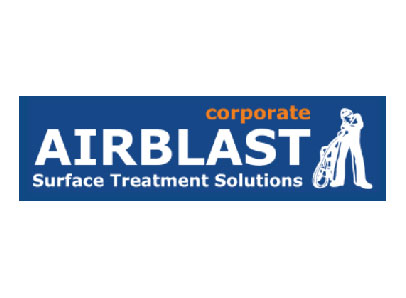 CONTACT US
Have questions or queries about our services?
Just fill in the blanks and we will be glad to get in touch with you…